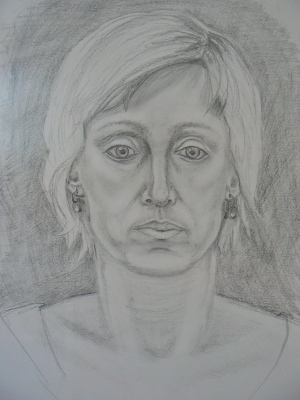 My name is Svetlana Trefilova and I am an artist of Russian-Ukrainian origin currently residing in Brisbane, Australia. I experimented with different medias and techniques,  watercolours and mixed media having been my favourites. These days I mostly use my own Watery Painting technique with acrylic paints and inks.
I am a member of Brisbane Institute of Art and Royal Queensland Art Society (Gold Coast Branch). I regularly participate in exhibitions held by these institutions as well as other exhibitions and art events in South-East Queensland, having won a number of prizes. Since 2011 I have a solo exhibition at least once a year. Many of my paintings have been purchased around Australia and overseas.
I teach short courses and workshops at Brisbane Institute of Arts and other Brisbane venues. I have obtained my Master of Arts in Visual Arts with Honours degree at Queensland College of Arts (Griffith University, Brisbane) in 2014 and am in the first year of my doctoral candidature.
Some of my artwork displayed on this site are available for sale. Please e-mail me if you are interested in purchasing them.
My solo exhibitions:
2015 – Inner Scapes, WAG, Brisbane
2015 – Diffusion, Blueroom Cinebar, Brisbane
2014 – Honours project exhibition, Project Gallery, QCA, Brisbane
2014 – In Depth: Two Journeys, Aspire Gallery, Brisbane
2014 – In Depth, Blueroom Cinebar, Brisbane
2013 – Masters project exhibition, Project Gallery, QCA, Brisbane
2013 – Blue Wall Exhibition, RQAS, Gold Coast
2012 – Re:Invention, Blueroom Cinebar, Brisbane
2011 – The Beauty of Life, Blueroom Cinebar, Brisbane
Other important exhibitions:
2015 – Clayton Utz Art Award, Brisbane (finalist)
2015 – Svetlana Trefilova and Evguenia Men, QRCC, Brisbane
2015 – Moreton Bay Regional Art Awards, Caboolture (finalist)
2015 – Rotary Art Spectacular, Brisbane (finalist)
2015 – Portal, PUK, Brisbane
2014 – QCA Showcase 2014, QCA, Brisbane
2014 – Middle Ground 2, The Hold, Brisbane
2014 – gather.AWARD, St Ita's, Brisbane (finalist)
2014 – From Russia With Love: Salute to Anzacs, BEMAC, Brisbane
2014 – RAW Awakening, The Arena, Brisbane
2013 – LiMEN, Webb Gallery, QCA, Brisbane
2013 – What Still Holds, PoP Gallery, Brisbane
2013 – Logan Arts Fest (3rd Prize)
2013 – Marburg Harness Easter Cups Art Exhibition (1st Prize)
2011-2015 – Monthly RQAS Gold Coast exhibitions (multiple awards)
2011-2015 – BIG Art Award, RQAS, Gold Coast (2nd Prize 2014, 1st Prize 2015)
2011-2015 – Members Exhibition, BIA, Brisbane
2010-2013 – End of semester exhibitions, BIA, Brisbane
2011-2012 – Russian Art Exhibition, QRCC, Brisbane
2004 – Arseniy Hlynovskiy and students, Brisbane