I have just made a Spontaneous drawing from a contemporary artist's perspective presentation at Drawing International Brisbane Symposium. Here is the PDF of the presentation (or click the image below).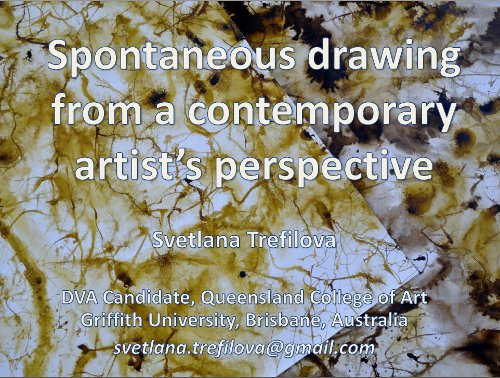 Unfortunately PDF format doesn't support the embedded videos but you can watch them online:
Video 1 (Facebook)
Video 2 (YouTube)
Once the full text is published online I will post a link here (and I am also looking forward to the extended version appearing in a journal!).